Already posted this in Photos, but since this section is viewable to the general public, I'm including a few photos here.
March 3rd is Girls' Day in Japan, a day to celebrate little girls and an excuse to dress them up in kimonos.
It's famous for the Hinamatsuri, the festival of dolls.
https://en.wikipedia.org/wiki/Hinamatsuri
The topmost dolls represent the Emperor and Empress, and the lower tiers showcase various Imperial courtiers and musicians, along with festive food and Imperial household goods.
The doll sets come in different sizes - the full sets are huge and impressive.
Here's Graduation Momoko showing a Re-ment version of a fairly large set.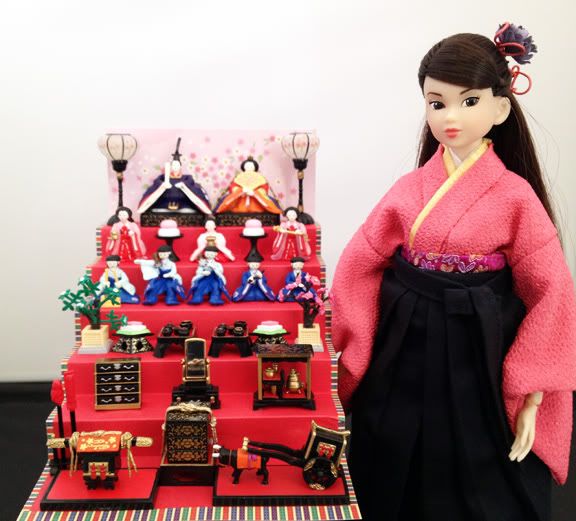 Smaller sets are easier to display and I would guess cost a lot less.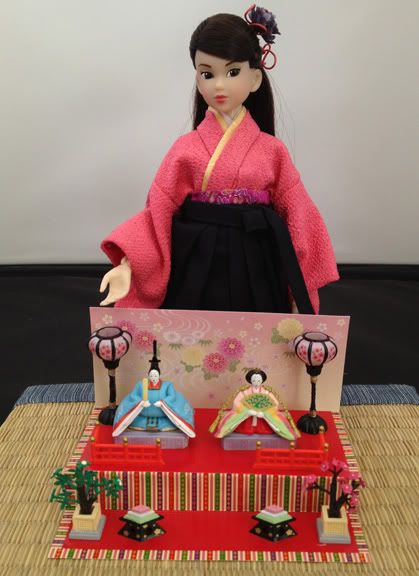 Here's the real thing from 2008, in a Nagano train station: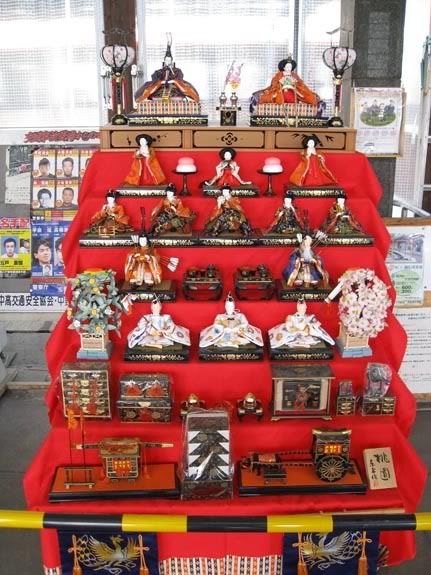 Boys' Day (called Children's Day) is May 5th, and features different toys and dolls.