This is my second posting in my cooking series. Kika is helping me make almond jello, a light and delicious Chinese gelatin dessert.
Here are the ingredients:
2 envelopes unflavored gelatine
2 cups boiling water
1.5 cups sugar
1.5 cups milk (you can use cow milk, soy milk, or evaporated milk or rice milk, or even almond milk)
about 1 tsp almond flavoring
Canned fruit
Note: In the picture I show Knox Gelatine and Agar Agar, a gelatin derived from dried seaweed. Either ingredient can be used to make this jello. Agar Agar makes for a firmer jello.
1. Boil the water and add gelatine and sugar until dissolved. Stir in milk.
2. Stir in the almond extract.
3.Pour into a 13" x 9" pan. Let cool and refrigerate about 2.5 to 3 hours. Note, this made pretty soft jello. You might want to reduce some of the liquid if it's too mushy.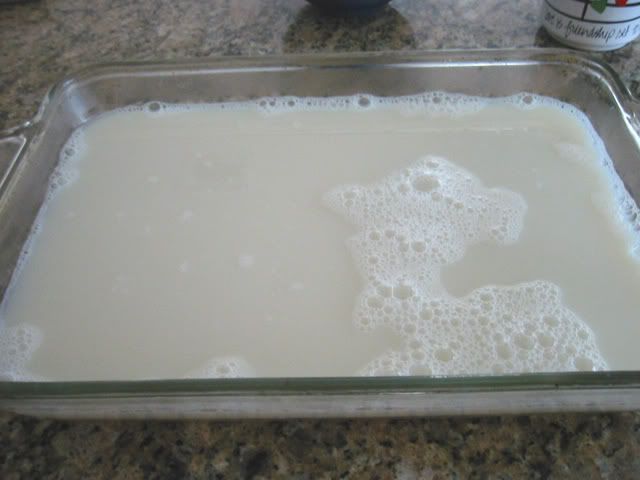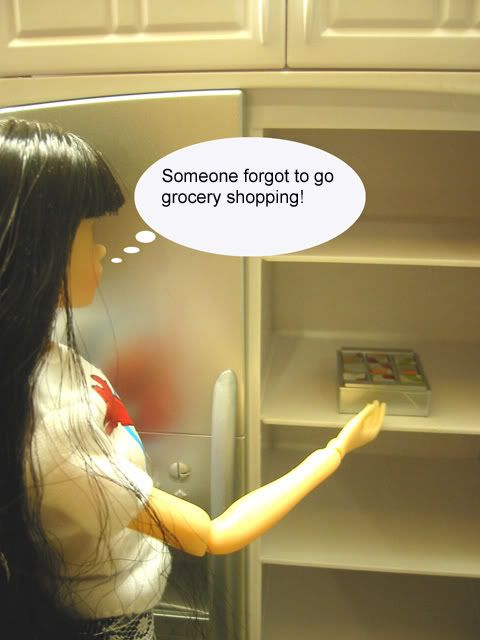 4. Cut into cubes and serve with canned fruit such a fruit cocktail, mandarin orange, or lychee.
Here's my finished almond jello with fruit cocktail. I love the maraschino cherry!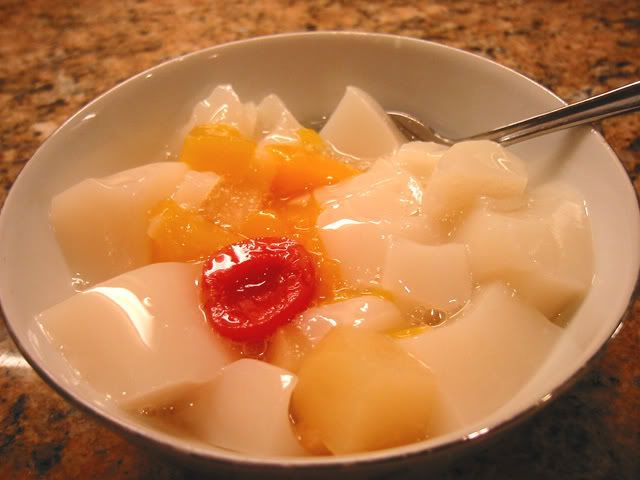 Kika shows off her almond jello, which is a little different than mine. She used agar agar and mixed the canned fruit in with the jello prior to refrigerating. Looks yummy too!