This story was inspired by Mikan's how to cook Japanese curry. I had a Re-ment miso cooking set and all the right ingredients too.
Momoko sisters Chika and Kika are homesick for some Japanese food since arriving in California. Luckily, several Asian markets are nearby. They wanted to share how to make one of their favorite comfort foods--miso soup!
Ingredients:
Miso paste (found in the refrigerated section)
Tofu (firm)
green onions
wakame (dried seaweed, not nori, which are the seaweed sheets for making sushi)
water
Human-sized ingredients
Doll-sized ingredients
1. Boil 1 quart (1 litre) of water in a pot.
2. Take 2-3 generous dollops of miso paste using a tablespoon and place into boiling water. Stir the pot to help dissolve the paste.
3. Dice the tofu into small pieces and cut up the green onions.
4. Reduce the heat and toss in the green onions and tofu.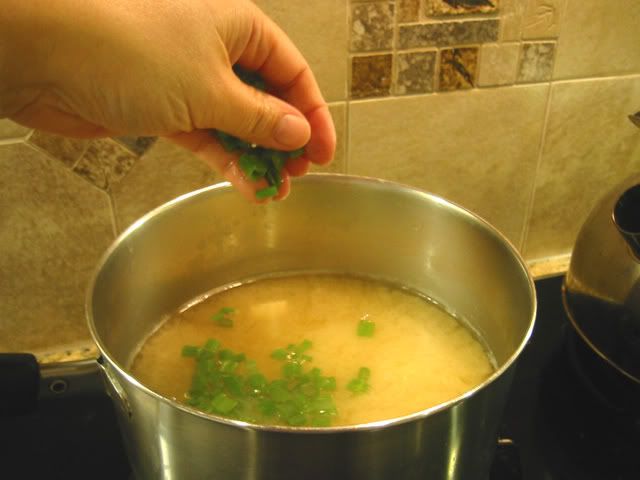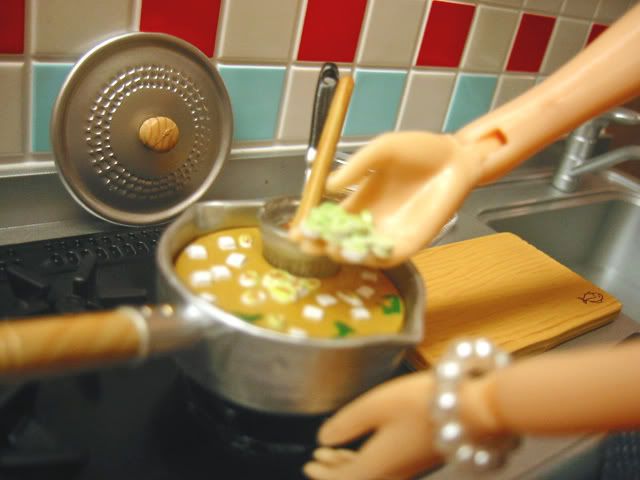 5. Finally, turn off the stove and toss in a handful of wakame. Wakame sort of looks like tea leaves, but will expand several times their size in hot water.
6. Enjoy the miso soup!