Well, folks, time again to grab your favorite Momoko and show her the sights of her native homeland!
This is a little town (Shibu Onsen) in Nagano Prefecture that is famous for its hot spring resort hotels, jam packed together. It has a very traditional, old-fashioned feel. I did not feel like I was in the US in this town!
This is the entrance to the entire hotel. Notice you take your shoes off and use guest slippers. In your hotel room, you even take off the slippers at the room entrance so you can be totally comfy in your socks/feet on the tatami mats.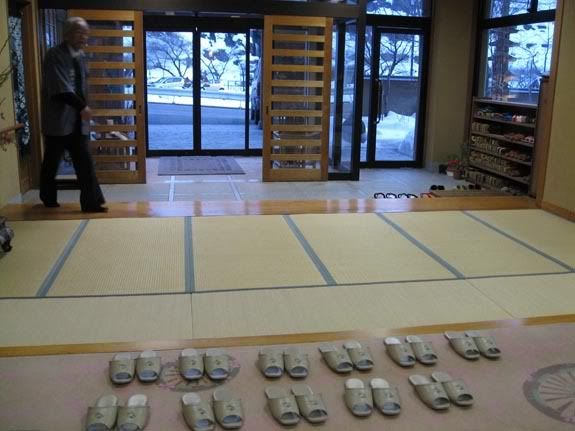 The hotel rooms are traditionally styled. The Western-style chairs in back are actually pretty darn short by American standards.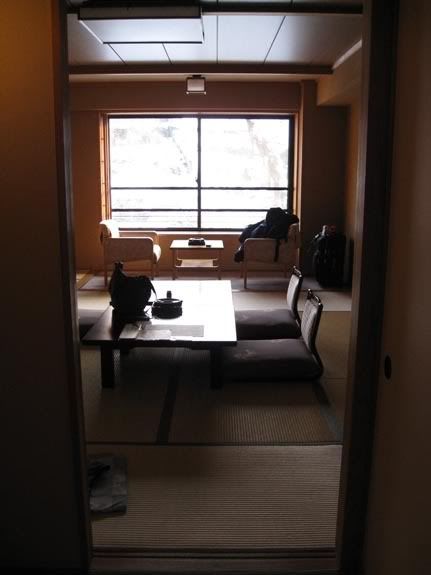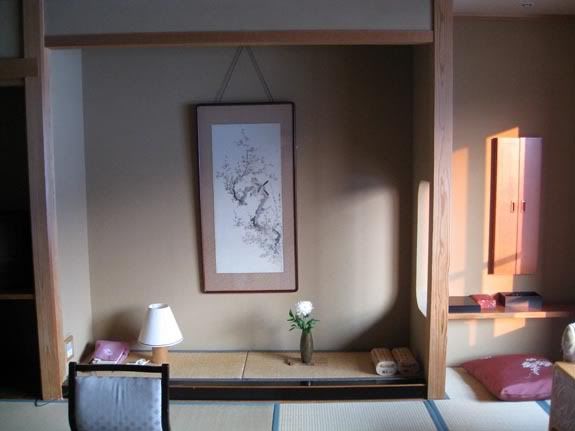 The deluxe dinner was a multi-course meal that STARTED out looking like this, but you can see the menu list on the slip of paper. Each item came out individually on its own little plate as the earlier plates were cleared. This is a dinner that keeps going, and going, and going....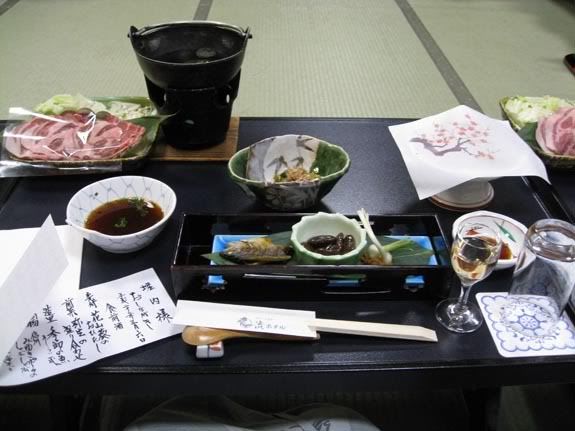 This is the end, finally ... there are a lot of things in between I didn't include. Notice the miso soup is at the END, not the beginning (unlike how Americanized Japanese restaurants serve it!)....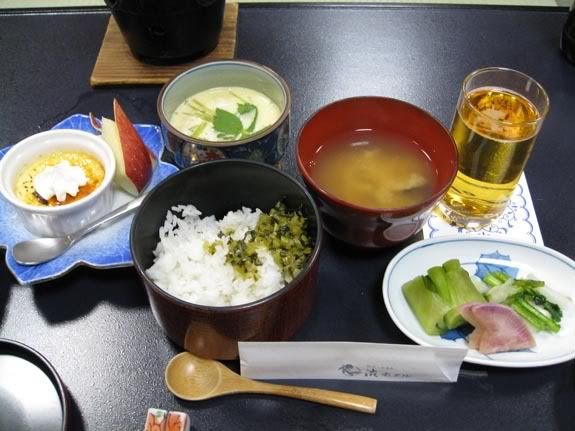 While guests dine (and you dine a looong time with that much food), the hotel staff puts away the furniture in your hotel room, and brings out the futon beds: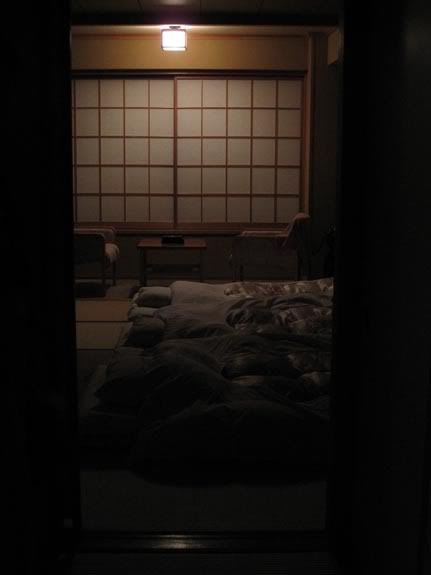 Nope, no photos of the hot spring baths, but you can check out the hotel's website for some. Basically you wander around the hotel in the hotel's own yukata (lightweight kimono) and haori (jacket), going to the onsen (hot spring baths) whenever you feel like it. Yes, men's and women's are separate.
http://www.shibuhotel.com/english/
http://www.shibuhotel.com/english/room.html
(oh look 2 Western-style rooms!)
An alleyway in town:
Giftshop next door: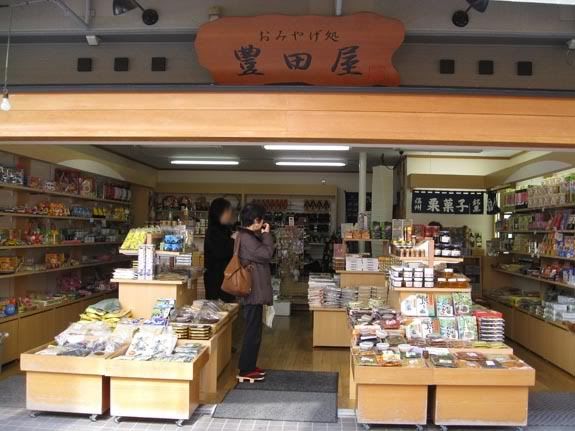 They sell bee larvae/pupae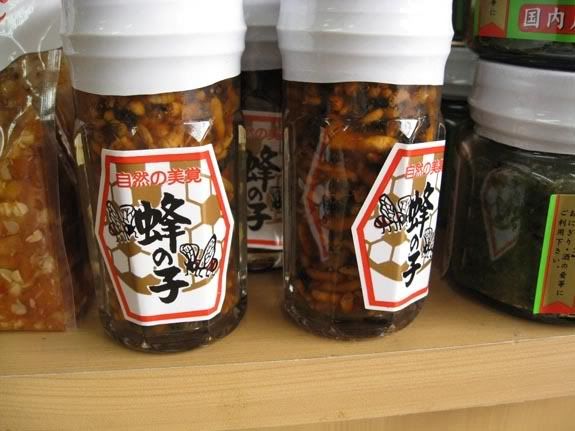 There are lots of tiny little shrines nearby like this one:
Here's a shrine/temple bell: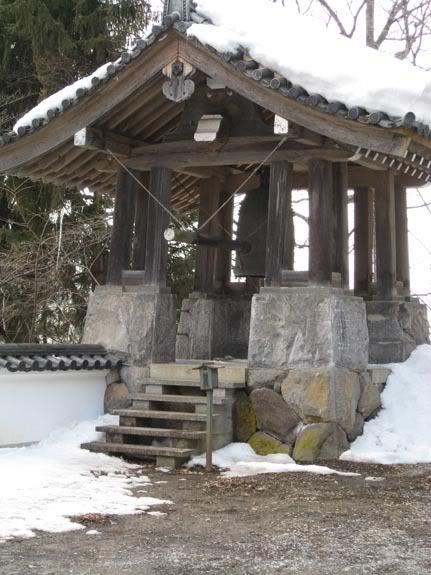 There's a bunch more shrine stuff I am going to skip over as you will be totally bored with shrines and temples by the time I have done a couple more posts, because I have gazillions of photos of ancient temples.
Well, it's not Momoko, but I figured I would end on a dolly note!!
The local
train station
(of all places) had this gorgeous traditional hina-matsuri display of dolls. These are used in celebrating Girls' Day in March. The emperor and empress/princess ("hina") are at the top.