This sexy lady was my first Momoko! I'm still a little bit disappointed she didn't end up having the dark lips the prototype had (I adore dark lips), but she's still gorgeous. Definitely my fave Momoko outfit.
Violet on her first day here: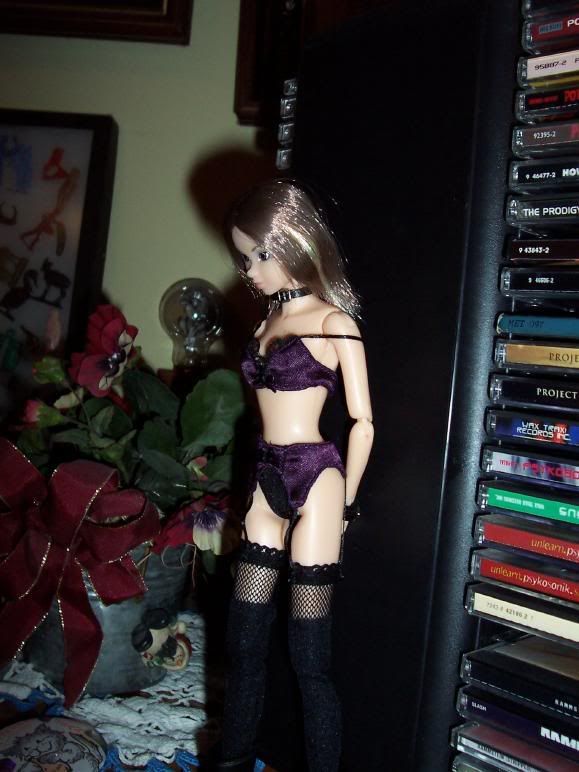 Checking out Snow's apple: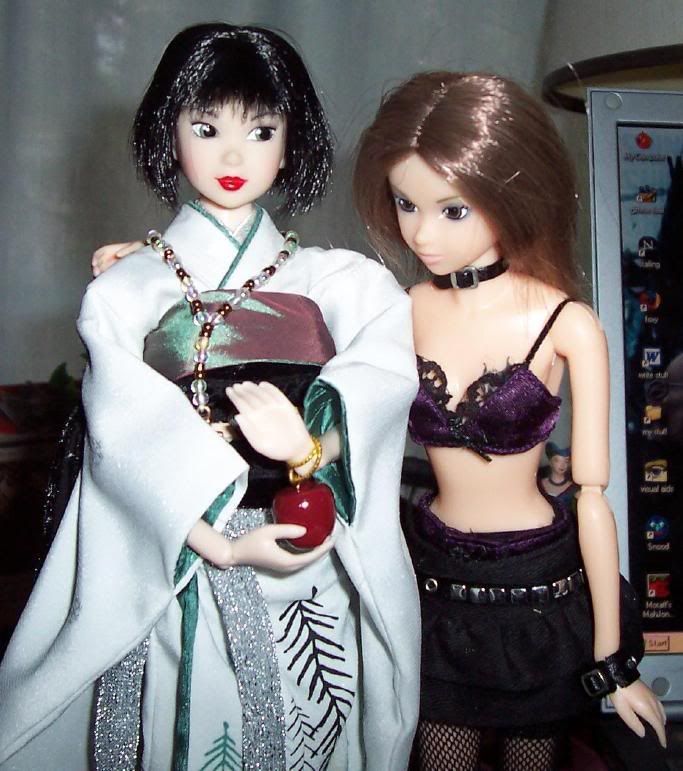 With best friend Mandalay: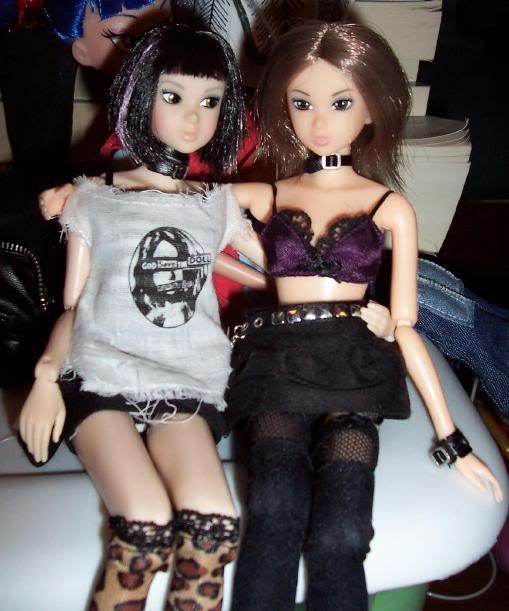 Mwah!