Today I am writing from Eugene, Oregon! Ack, what a long drive!
I only have one photo today, since there was so much to
do and we were pressed for time to arrive in Eugene.
We continued driving up the Northern California coast, through the
Redwood forests (these are the same forests mentioned in the song This Land is Your Land, This Land is My Land).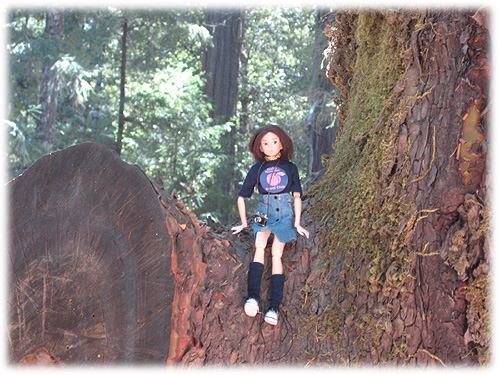 Will be spending the weekend in Monroe at my Brother in law's vineyard, which is an hour north of here and am not sure if I'll be able to take any photos. Will see...