I've been kinda busy, so haven't had a chance to do much with May.
May got a new set of pajamas from Hong Kong and decided to visit with some more of my cats before turning in for the night.
May saying hi to shy little Pixie.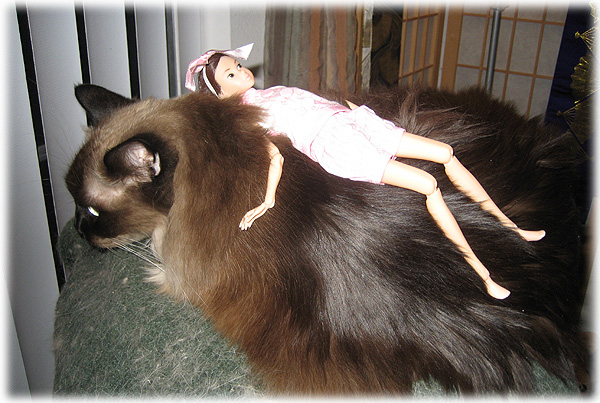 Trying out Mochi's fluffiness as a potential bed.
And finally settling for a cuddle with super-genius Kimchi.
May will be going home this week to Monterey and then off to Europe for her next adventure!