Yesterday, May and my Karen Twosup (ver. 02sp
) along with Emily went to Fashion Island at Newport Beach. This is a huge outdoor mall with all the major department stores and lots if little boutiques. It was really lovely out near the coast considering that up in the mountain area where we live the temps have been in the lower 90's!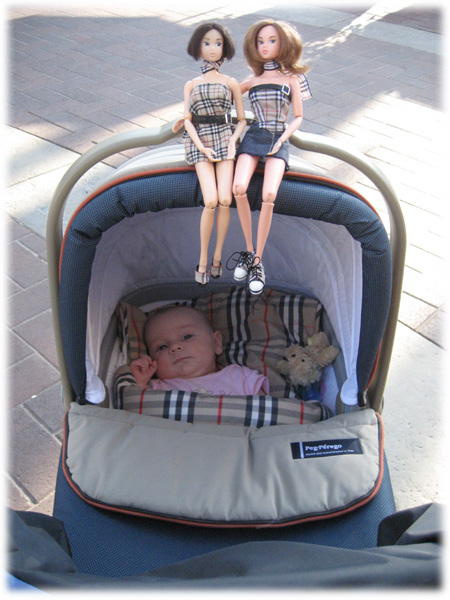 May and Karen pose with Emily in her pram; all of them decked out in fashionable Burberry!
The girls had lots of fun walking around the mall, eating hot pretzels and splurging on Haagen Dasz ice cream cones.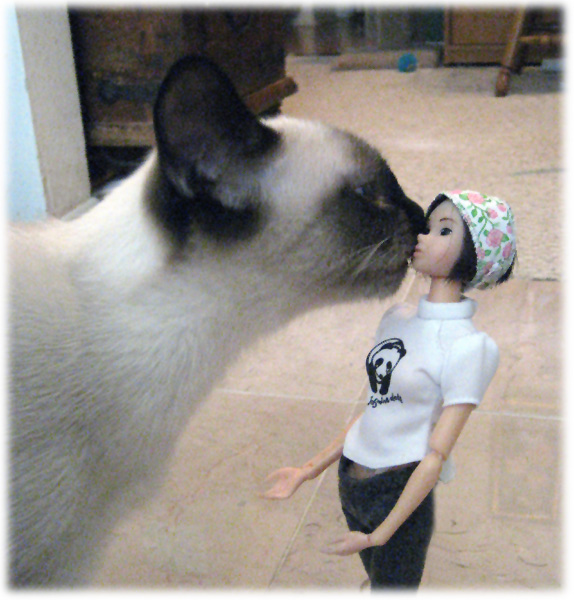 And today May got to meet one of the Siamese; Starbuck (Bucky) and the lover boy he is, prompty gave her a kiss.
More soon...