---
Here's an idea for how to make a healthy meal out of your favorite package of instant ramen.
It uses only one cooking pot, so cleanup is easy.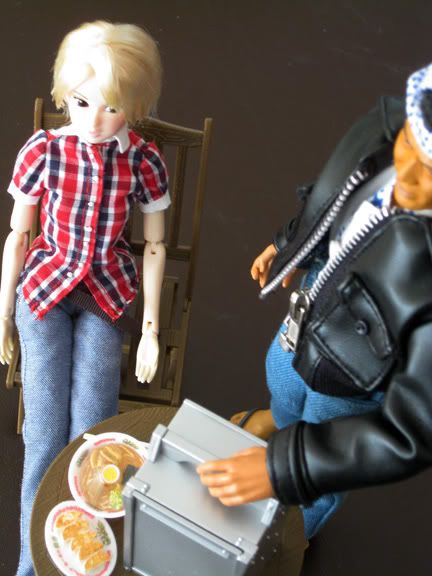 Sugawara Bunta action figure: "Ramen delivery!"
Preppy Girl Momoko: "What? Delivery ramen AGAIN? Why don't we make something a lot cheaper and healthier at home??"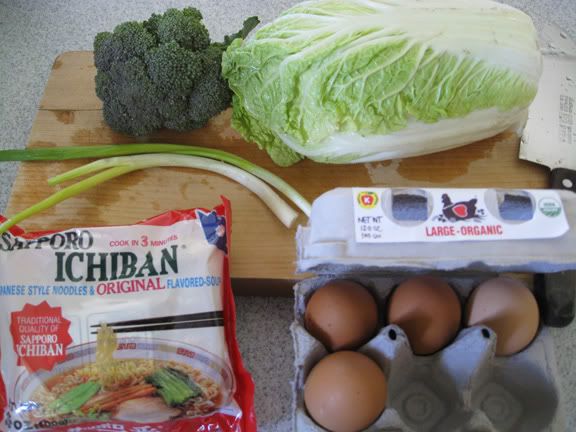 Preppy Girl Momoko: "First, gather the ingredients - your favorite instant ramen, vegetables, leftover meat, eggs, whatever."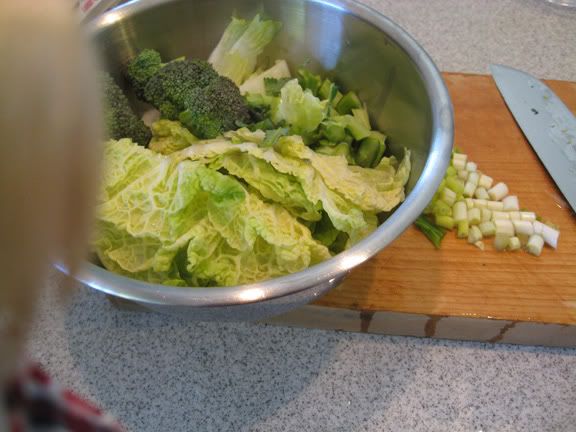 Preppy Girl Momoko: "Chop your vegetables and have them ready. If you prefer, now is the time to boil your eggs."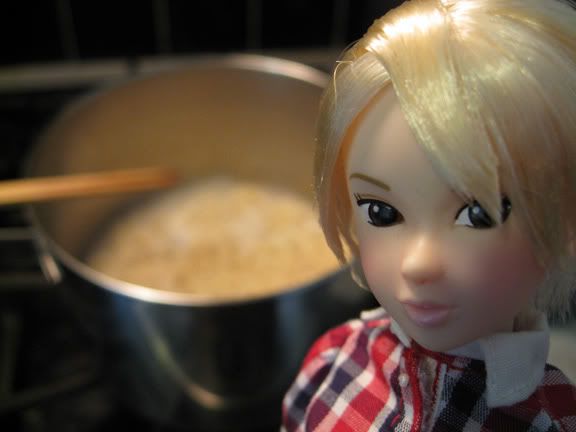 Preppy Girl Momoko: "Cook the noodles as per package instructions, but do NOT use the soup packet!"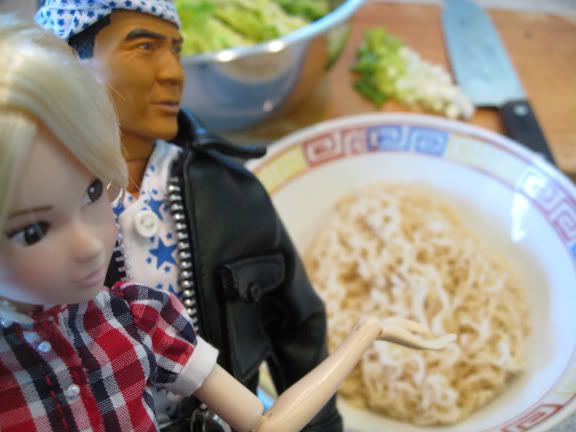 Preppy Girl Momoko: "DRAIN the noodles (which rinses away excess grease and starch), and put them in a ramen bowl. Set aside for the moment."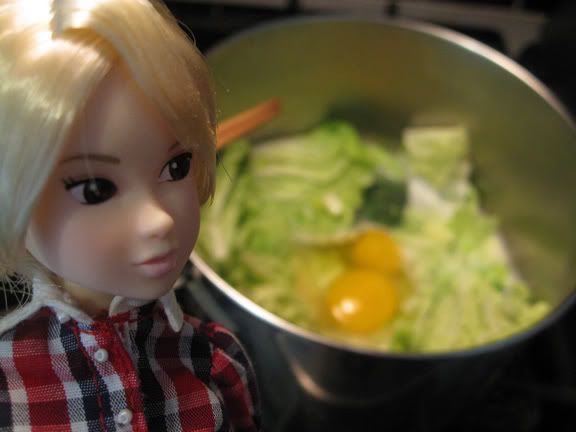 Preppy Girl Momoko: "Now, using the recommended quantity of water (2 cups or less), cook your vegetables. You can cook the eggs right in the same pot to the desired degree of doneness, assuming you didn't boil them earlier. Add the soup stock at the end. Also add any sliced lunch meat right at the end."

(NOTE: the egg(s) will tend to break up if they aren't nestled in a ton of vegetables.)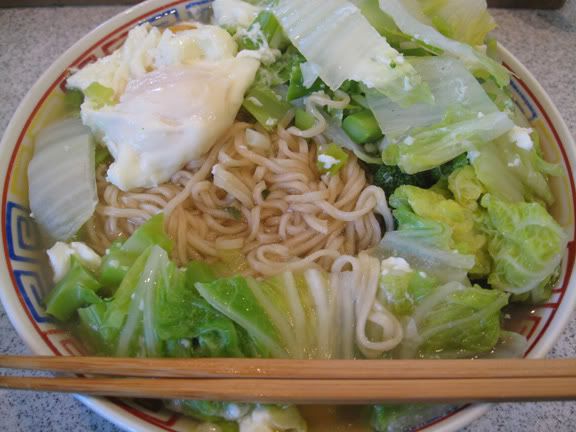 Preppy Girl Momoko: "When everything is cooked, just pour it carefully over the noodles and you have a healthy, vegetastic bowl of instant ramen!"

(NOTE: To make it look nicer, definitely boil the eggs ahead of time. But I'm super lazy so I cook them with the vegetables
)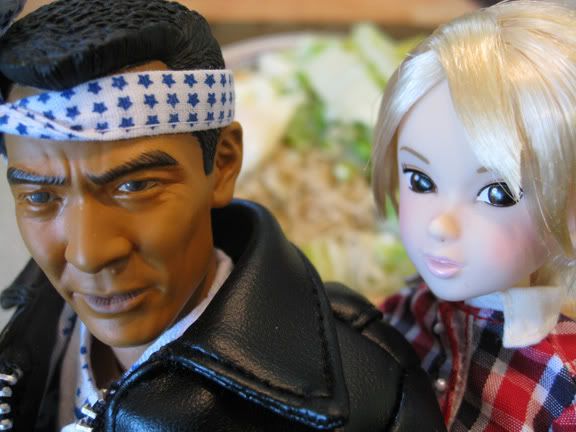 Sugawara Bunta: "Too many ... vegetables ... too healthy ... must go find potato chips...."
Preppy Girl Momoko: "Oh well, can't win them all!"